Sputtering Targets for Decorative & Hard Coating
Decorative coating is a sputterimg, plating, blackening, relieving & top coating process of varies brilliant colors like silver, gold, black and rainbow on the surface of such items as smart phones, watches, pens, glasses, hardware, artwork and domestic fittings.
Hard coatings provides comprehensiv hard film an tools surfac to reduce the friction and improve its hard-wearing and corrosion resistance, then the service life can be extended.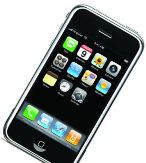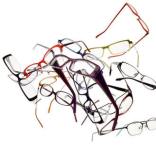 We offer a wirde range of sputtering targets with high purity and excellent property for decorative and hard coating insdutries.
We are looking forward to get your RFQ.
| | | | |
| --- | --- | --- | --- |
| Element | Formula | Purity % | Density (g/cm³) |
| Titanium Aluminum | TiAl 33/67 at% | 99,5-99,9 | 3,3 |
| Titanium Aluminium | TiAl 50/50at% | 99,5-99,9 | 3,6 |
| Titanium Aluminium | TiAl 60/40at% | 99,5-99,9 | 3,82 |
| Aluminium Chromium | AlCr 50/50at% | 99,5-99,9 | 4,57 |
| Aluminium Chromium | AlCr 70/30at% | 99,5-99,9 | 3,76 |
| Nickel Vanadium | NiV 93/7wt% | 99,9 | 8,6 |
| Thungsten Titanium | Wti 90/10wt% | 99,9 | 14,8 |
| Chromium | Cr | 99,5-99,9 | 7,19 |
| Zirconium | Zr | 99,2-99,9 | 6,5 |
| Tianium | Ti | 99,6-99,995 | 4,51 |
| Nickel | Ni | 99,9-99,99 | 8,9 |
| Thungsten | W | 99,95 | 19,3 |
| Gold | Au | 99,99 | 19,3 |
| Silver | Ag | 99,99 | 10,5 |
| Copper | Cu | 99,9-99,999 | 8,96 |
| Aluminium | Al | 99,5-99,999 | 2,70 |
| Stainless Steel | SS | 316L | / |
| Silicon Dioxide | SiO2 | 99,9-99,999 | 2,2 |
| Aluminium Oxide | AlO3 | 99,99 | 4,0 |
| Titanium Dioxide | TiO2 | 99,9-99,99 | 4,3 |
| Tantalum Pentoxide | Ta2O5 | 99,99 | 8,7 |
| Zinc Sulfide | ZnS | 99,99 | 4,1 |
| Boron Carbide | B4C | 99,5 | 2,48 |
| Boron Nitride | BN | 99,5 | 2,1 |
| Titanium Nitride | TiN | 99,5 | / |
| Molybdenum Disulfide | MoS2 | 99,5 | 4,8 |
| Silicon Nitride | Si3N4 | 99,5 | / |
| Aluminium Nitrid | AIN | 99,5 | / |
| Silicon Carbide | SiC | 99,5 | 2,75 |